About Chestnut Growers of America
Chestnut Growers of America, Inc. began as the Western Chestnut Growers in 1996 in Oregon where about 30 or so chestnut growers understood the need to join forces to promote chestnuts in the U.S. Eventually they realized that they needed to be a national organization and solicited memberships from every grower in the country which took the membership to over 100. The name of the organization was changed to Chestnut Growers of America, Inc., and they applied for and were granted 501(c)(5) status.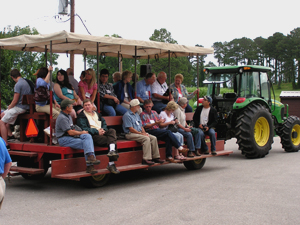 The purpose of the organization is to promote chestnuts, to disseminate information to growers, to improve communication between growers, to support research and breedng work and generally to further the interests and knowledge of chestnut growers. The association advocates the delivery of only high quality chestnuts to the marketplace.
Annual meetings take place around the country in an effort to make it possible for a maximum number of people to attend.
A newsletter, The Chestnut Grower, is published quarterly and distributed by mail and/or email.
We maintain an extensive resource site available to members only containing information helpful in growing.